Aiwa Group is established in 2018, located in Gaoxin District of Chongqing, covers an area of 10,000 square meters and have 207 employees. And we have obtained ISO90001,14001 certificates.   is a professional company engaging in research & development, sales and service of electric toothbrush, with investment in 4 electric toothbrush factories for Oral Care products, such as electric toothbrush for adult and kids. Supported by a strong company background and best resources, Aiwa Group Electric toothbrush has been exporting toothbrush to at least 60 countries.
As one of the leading factories and suppliers of oral care products in China, warmly welcome to contact us, and wholesale our toothbrush with good price, best service, fast shipping and OEM & ODM available.
Production Process
Based on our strong factory strenght and top-match exclusive tehchnology, we obtained many powerful partners. We have been cooperating with Huawe, Xiaomi, Philips and Oralb and other international brands for many years. Our products are widely sold in Europe, America, Middle East and Asia. We are commited to providing fast and perfect one-stop solutions for global partners to achieve win-win cooperation.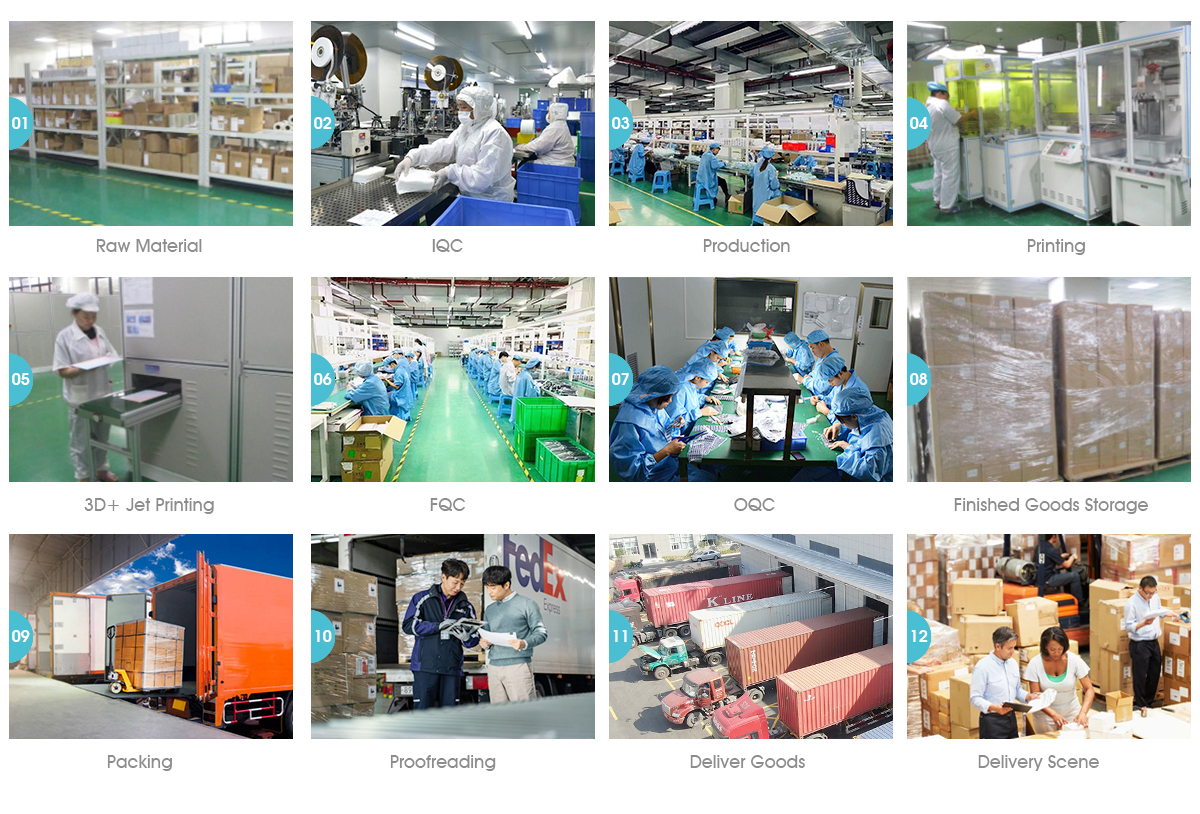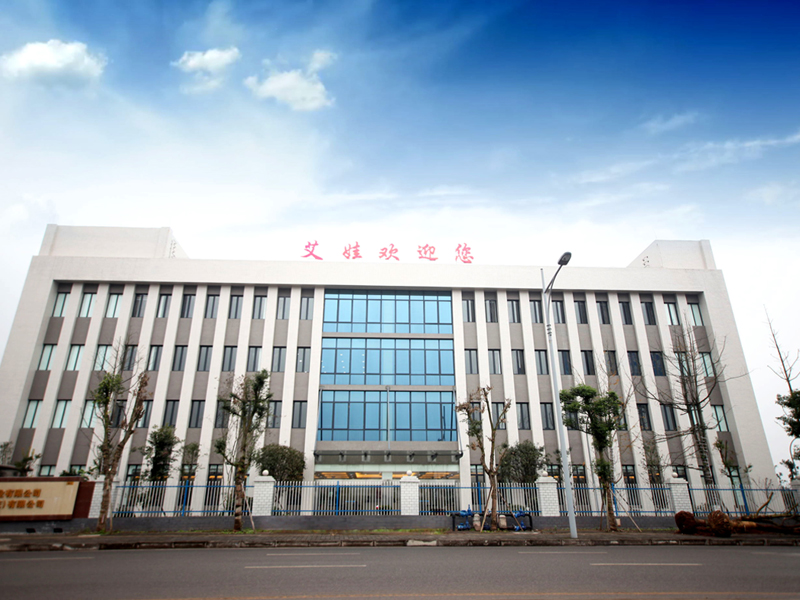 Best Quality: We have the best professional and experienced engineer(more than 10 years in this field) and strict QA and QC system.
Best Price: We are the manufacturer, we could control the quality well and reduce our cost to offer a competitive price and excellent quality.
Strong Production Capacity: 2 million pcs per month, could provide any customized design or package upon request, and we can provide OEM & ODM service.
Excellent Designer: We provide OEM and ODM service. Our designers skillfully use AI, CAD, Photoshop and other design software and can design the apperance of products accroding to customers' needs. Advanced Technology: we are the only factory in the world to master 3D inkjet printing technology.
3D Inkjet Printing Projects
We sincerely hope that our products and services are your best choice and look forward to working with you.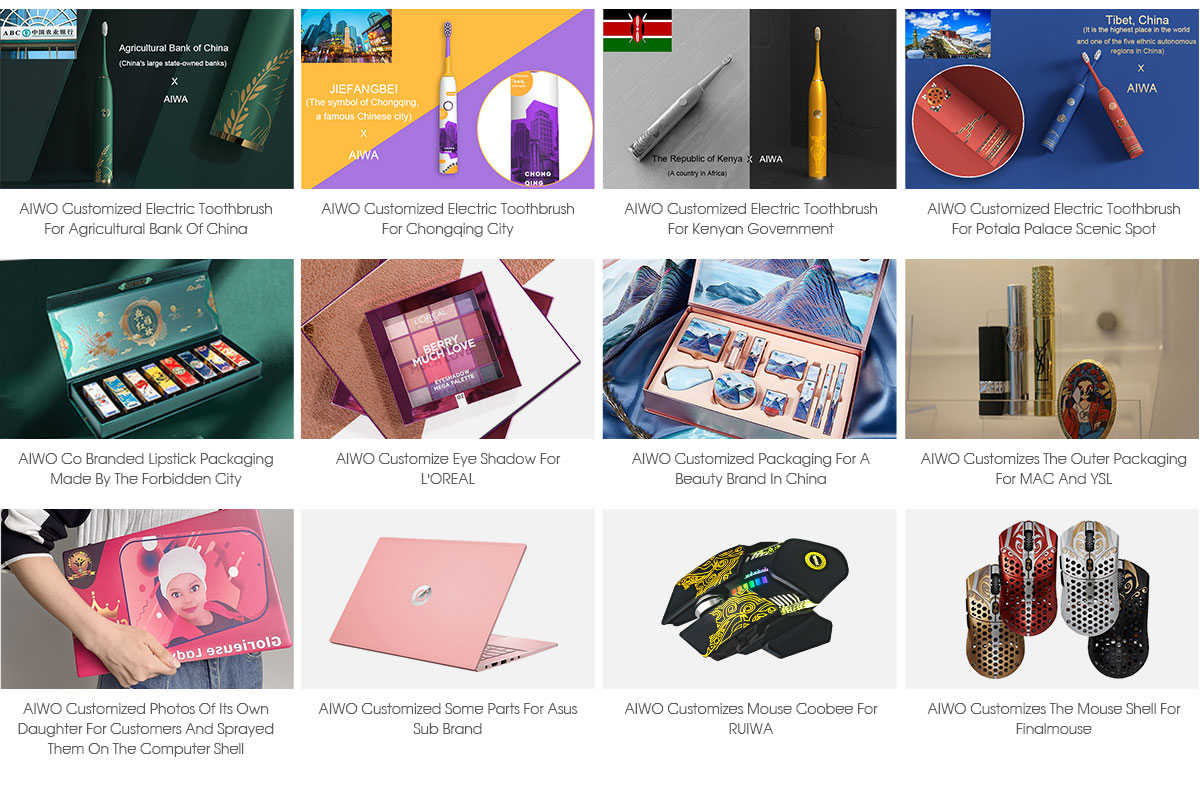 FAQ
1.How young the kids can have electric toothbrush?
Babies usually begin to grow teeth at 6-8 months, and can grow to 20 teeth at about two and a half years old. At this stage, parents usually take the task of brushing the baby's teeth. At the beginning, the infants can brush their teeth with a fingertip toothbrush. After one and a half years old, a toothbrush for infants with toothpaste can be used for them.
Children aged 3-6 can brush their teeth with professional children's U-shaped electric toothbrush with the help of their parents. The U-shaped electric toothbrush is easy to use, and the food grade silicone material is safe for their use. The correct use is conducive to cultivating the baby's correct brushing habits and protecting oral health.
Children over 6 years old can use children's electric toothbrush independently. Children start to enter the deciduous tooth period after the age of 6, and tend to eat more kinds of food. If they don't brush their teeth carefully, it is easy to induce dental caries. At this stage, they must pay attention to brushing their teeth carefully. Compared with adult electric toothbrush, children's electric toothbrush has softer bristles, smaller brush head and lower frequency. Correct use can not only ensure tooth cleaning, but also protect gums, which is conducive to children's oral health.
2.Why electric toothbrush s better for kids?
Electric toothbrush use a high-speed vibration core to drive the brush head to rotate or vibrate to achieve the effect of cleaning teeth. Children's electric toothbrush pay more attention to the vibration frequency and the material of the toothbrush head. Ordinary hand brushes can't completely remove dental plaque. For children, coupled with improper tooth brushing methods, the cleaning effect of brushing teeth is greatly reduced.Experiments have shown that electric toothbrush remove 38% more plaque than manual toothbrush, and its cleaning ability is 100 times stronger than manual toothbrushes. The cleaning ability has been affirmed by most dental experts. Why use electric toothbrushes to clean children's teeth healthier?
Reduce mouth ulcers and gum bleeding. When children brush their teeth independently, they may cause oral injuries and bleeding gums due to improper brushing strength and posture. AIWA brand children's toothbrush are specially designed for infants and young children aged 0.8-12. They can replace brush heads and use food according to the different needs of infants and young children. The electric toothbrush head treated with food grade soft silica gel and soft bristles will not cause harm to children's oral cavity. It is safer and more comfortable than manual tooth brushing, and has a stronger cleaning force. Let children fall in love with the good habit of brushing their teeth. Generally, children's electric toothbrush are designed into a variety of cute cartoon shapes, cartoon handles, donut handles, and some clock and light functions, automatic timing or storytelling, and music playback functions. Give your baby an electric toothbrush, Let your baby fall in love with brushing teeth and develop a good life habit.
Easy to use. Electric toothbrush are more convenient for children to use, because young children can't brush their teeth correctly and effectively. The electric toothbrush itself rotates and vibrates. Even if the babies are too lazy to just put the toothbrush on their teeth, the electric toothbrush will help children clean their teeth.
3.What is the best electric toothbrush for kids?
Children like to eat sweets such as sugar, chocolate and cakes, if they don't brush their teeth thoroughly, the food residue in their mouth will easily breed bacteria, which will harm their oral health. Compared with the traditional toothbrush, the electric toothbrush has a wider range of cleaning surfaces and cleans teeth more thoroughly; The vibration of bristles can help promote oral blood circulation, massage gingival tissue, remove more dental plaque and reduce the incidence of gingival inflammation and bleeding. Using electric toothbrushes can protect children's teeth earlier and avoid oral problems.
Aiwo is a professional manufacturer of electric toothbrushes. At present, there are many series of children's electric toothbrushes, including children's electric toothbrushes like Astronaut Baby, Panda baby, Giraffe Graffiti, etc. and children's U-shaped electric toothbrushes like Doughnuts and Owls, as well as family series such as Christmas Special models. Aiwo understands the characteristics of children's teeth through professional research, uses food grade silicone and soft bristles to take care of children's fragile gums. The mild vibration frequency not only protects the teeth but also ensures cleanliness. At the same time, Aiwo also adopts creative appearance designs to attract children's interest, and make them actively brush their teeth and love brushing their teeth.
4.How to clean kids electric toothbrush?
With the popularization of electric toothbrush, parents from all over the world are paying more and more attention to the oral health of their children. However, when the electric toothbrush is used for a long time, toothpaste and other dirt will accumulate at the joint between the brush head and the handle. After use, how to clean kids electric toothbrush?
Clean the connection part. For daily-used electric toothbrushes, dirt is easy to accumulate in the connecting part. You should pay special attention to this part when cleaning, You can soak it in warm water first, which will make it easier to clean.
Clean the toothbrush body. The handle of the toothbrush is also a very important part, You can rinse it with clean water after daily use.
Clean the base. The base of the toothbrush is also very easy to accumulate dirt after long-term use, so you can also use water for cleaning after daily use, or use other small tools for cleaning, such as cotton swabs, toothpicks, etc.
Clean the brush head of the toothbrush. The brush head of the electric toothbrush can be replaced every 1-3 months. If the brush head is used for too long, the bristle will appear excessive wear and tear, which will not achieve the effect of tooth cleaning. The toothbrush head goes directly into the mouth, so it is very important when cleaning. When cleaning the brush head, can put toothbrush cleaning fluid in warm water, then soak it for 3-5 minutes, then turn on the electric toothbrush, and use the toothbrush's own vibration to achieve the cleaning effect.